Hey! We Are ToneOpCare
Welcome to ToneOpcare - the ultimate destination for high-quality nutraceutical supplements and ayurvedic products in India! We are proud to offer a significant range of products that are designed to support your overall health and well-being. Our products are created with an aim to meet the unmet medical needs of the healthcare industry with innovative and quality solutions.
We understand that your health is of utmost importance, and that's why we offer a wide range of products to choose from. Whether you are looking for vitamin and mineral supplements to boost your immunity and metabolism, healthcare and ayurvedic products for medical conditions like Kidney Stones and PCOD, or just want to stay healthy, ToneOpcare has everything you need.
Our healthcare products are made from high-quality ingredients. We believe in using only the best possible ingredients to provide significant outcomes. Additionally, all our products are manufactured in India using the latest technology and facilities, ensuring the highest quality standards.
At ToneOpcare, we are committed to your health and well-being. We believe that quality matters, and we strive to provide you with the most reliable, authentic and effective products and services. So, choose ToneOpcare for all your health supplement needs and start your journey towards a healthier life!
Our Quality Assurance Principles
At Toneop Care, quality is our top priority. Our expert formulators design and develop herbal products using the NDDS approach and practice Quality-By-Design methods and software to ensure safety, efficacy, and regulatory compliance. Here's how we ensure the highest quality for our products:
Sourcing High-Quality Ingredients
We carefully source high-quality ingredients from reputable suppliers that undergo rigorous testing.
Quality Control Measures
Consistency, accuracy, and reliability are ensured throughout the manufacturing process through the implementation of quality control measures.
GMP-Certified Manufacturing
Our products are manufactured in GMP-certified facilities that follow strict guidelines for cleanliness, safety, and quality.
Third-Party Testing
We conduct third-party testing to verify the purity, potency, and safety of our products.
Transparency And Disclosure
We provide clear and detailed information on the sourcing, manufacturing, and testing of our products to promote transparency and build trust with our customers.
The Visionary Founder
Mr. Parth Bansal, the pioneer of ToneOpCare, is a true believer in the power of natural health and wellness solutions. With a passion for promoting healthy living and nutrition, Mr. Bansal set out to create a company that would provide high-quality, natural, and effective nutraceutical and Ayurvedic supplements to empower people to live healthier and happier lives.
After graduating from Penn State University, University Park, USA, Mr Bansal has also launched other health and wellness initiatives, including the ToneOp-Health & Nutrition App and ToneOpEats before ToneOpCare. His wholehearted efforts in making good and healthy practices a habit for people of all ages have led to the establishment of the three amazing verticals covering all aspects of a healthy lifestyle. 
With a background in the healthcare and pharmaceutical industry, Mr. Bansal brings a wealth of knowledge and expertise to ToneOpCare. He is committed to ensuring that the company adheres to the highest standards of quality and safety and that each product is backed by science and research.
Under Mr. Bansal's leadership, ToneOpCare aims to become one of the most diverse, trusted and reputable brands in the health and wellness industry. His dedication to promoting natural health and wellness solutions has helped countless people achieve their health goals and live healthier, happier lives.
As ToneOpCare continues to expand its product offerings and reach new customers, Mr. Bansal remains committed to his mission of providing effective, science-backed products that support the body's natural healing processes and promote optimal wellness. He believes everyone deserves access to high-quality, natural health and wellness solutions and is dedicated to making that a reality through ToneOpCare.
Our Mission & Vision
Mission
We strive to offer effective, science-backed products that support the body's natural healing processes curating not just wellness today but also a shield for tomorrow. We aim to provide high-quality Nutraceutical & Ayurvedic supplements that empower people to live healthier, happier lives.
Vision
Our vision at ToneOpCare is to be the leading provider of healthcare products, trusted by people worldwide for their safety, efficacy, and quality. We aspire to be at the forefront of innovation, offering the most advanced, research-backed products to help people achieve their health goals.
Our Values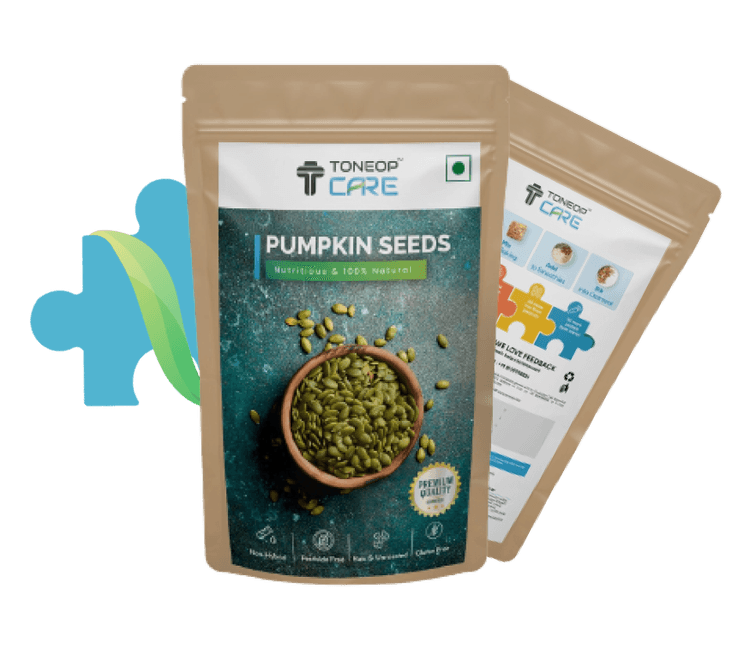 Premium Quality
We ensure that the quality of our products meet and exceed the expectations of our customers.
Innovation
We continuously aim to improve and innovate our products to meet the everyday health needs of our customers.
Sustainability
Our unwavering commitment drives us to prioritize eco-conscious strategies aimed at reducing our impact on the planet.
Empowerment
We empower individuals to take control of their health and well-being through education, resources, and effective products.
Our Products & Services
Welcome to ToneopCare, your one-stop destination for high-quality health and wellness products in India. Our goal is to be among the top nutraceutical manufacturers in India, providing an extensive selection of healthcare products to fulfil your wellness requirements. Our products are manufactured using the latest technology and are formulated by a team of Toneop Care Experts to ensure maximum efficacy and safety.
Nutrition Supplements
We offer a wide range of nutrition supplements designed to support your body's natural processes and promote optimal health.
Ayurvedic Products
Our ayurvedic products are made using natural ingredients and traditional ayurvedic formulations that have been used for centuries to support health and well-being.
Vitamin Supplements
Our vitamin supplements are designed to provide you with the essential vitamins your body needs to function properly.
Health Care Products
We offer a variety of healthcare products, including immune boosters, digestive aids, and joint support supplements.
In addition to our product range, we also offer a range of services to support your health and wellness journey. These services include personalised nutrition consultations with our team of experts, customised supplement recommendations based on your unique needs, and ongoing support to help you achieve your health goals.
At Toneop Care, we are committed to providing you with the best healthcare products online in India. Whether you're looking for supplements for overall health and wellness, weight management, skincare, or any other health concerns, we have got you covered. 
Product Benefits
At ToneOpcare, we believe in providing our customers with high-quality Nutraceutical and Ayurvedic supplements that offer a range of benefits for their overall health and well-being. Some of the key benefits that our products provide include:
Improved Immune Function
Many of our products are designed to support immune function, helping to keep you healthy and protect against illness and disease. Essential nutrients help to boost energy levels and improve overall vitality.
Healthy Heart & Brain
Our products help to manage and prevent concerns like hypertension, high cholesterol, and triglycerides. Many of our products contain ingredients that are
Better Digestive Health
Our digestive health supplements help to support healthy digestion, improve gut health, and reduce digestive discomfort.
Joint & Muscle Support
Our joint & muscle support supplements are designed to help alleviate joint pain and stiffness, improve flexibility, and support healthy joint function.
Weight Loss
We simplify challenging goals like weight loss with our safe and easy-to-consume products, which provide sustainable fat loss.
Healthy Skin, Hair, and Nails
Our products contain essential vitamins and minerals that support healthy skin, hair, and nails, helping to promote a youthful, radiant appearance